Diploma thesis
Topic: Measuring properties of ZnO nanorods using C-AFM at UFE
Supervisor: Ing. Jan Grym Ph.D.
As part of my diploma thesis at FNSPE CTU, I was working at the Institute of Photonics and Electronics of the Czech Academy of Sciences (link) focusing on properties of ZnO nanorods. I was a student in the nanomaterial group lead by Ing. Jan Grym Ph.D.
Our main goal was to use conductive AFM and custom in-house made electronics to measure I-V curves of free-standing ZnO nanorods grown under various conditions using several different methods. I also spent time developing custom measuring software for the KEITHLEY 237 measurement unit using Python 3.5, QT 5.7 and the pyVISA library.
Understanding ZnO nanorods is important for a wide spectrum of applications, including biosensors, solar cells and piezoelectric nanogenerators. More information about this project can be found on a poster available

here, which I presented at the 16th IUVSTA Summer School Devět Skal in 2017.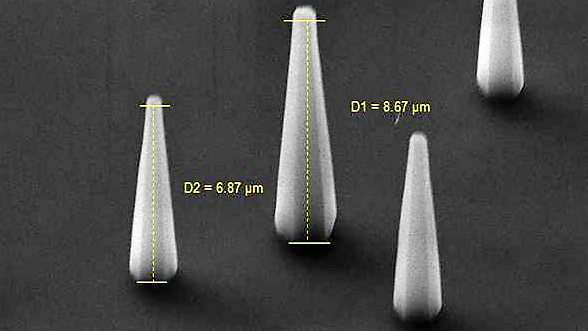 ZnO nanorods viewed by an SEM.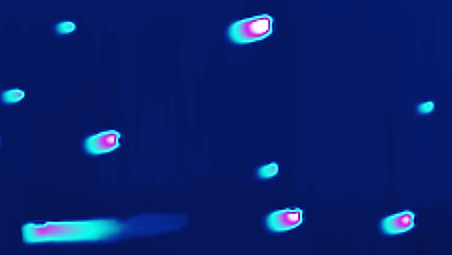 ZnO nanorods topography (AFM).